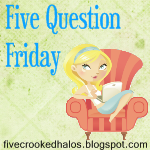 1. What is your favorite Easter tradition?
I'm not sure that we have an Easter tradition really. Lots of years we go to brunch with my parents and that is always nice (and delicious) but I wouldn't really call it a tradition. Maybe we need to start some now that the boys can appreciate it. Hmmm... any ideas??
2. Are you a "shower" or a "long, hot bath" kind of person?
Definitely a shower. Baths can be decent but kind of creep me out to be sitting in your own filth. Yuck. I always have to take a shower immediately after a bath if I take one.
3. Can you parallel park and if so when is the last time you did it?
Actually, yes. Or at least I could. It's been a long time since I've done it!
4. What is your favorite Easter candy?
Mmmmm. Cadbury Mini Eggs.
These bad boys. Super yummy!! And of course, Easter M&M's :-)
5. Easter: do you go all out with the Easter Bunny or focus on the religious part of the holiday?
This is the first year that Jake will really be old enough to "get it" but we plan to do a mixture of both.
Subscribe to These Precious Moments by Email