Top Ten Reasons I Breastfeed:
1. It's so much more convenient whip out a boob than mix a bottle, especially at night
2. Breastmilk provides all of the nutrients my baby needs for his particular point in development
3. Breastmilk offers my baby the opportunity to sample different flavors before he starts solid foods
4. It's an easy way to loose some extra weight
5. There's no better bonding than watching your baby nurse (thank you hormones!)
6. My baby has less of a chance of developing allergies, asthma, and diabetes, among other health benefits
7. I am less likely to get breast cancer
8. Baby's spit up doesn't stain clothes and his poop isn't that bad :-) (my husband would disagree with the second part of this)
9. It's always available - no matter where we are or what we are doing. We can never go out and forget to bring Baby's food.
10. It is the most natural thing I could do. And it allows my body to do what it was designed to do!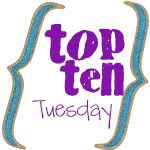 Subscribe to These Precious Moments by Email