All About Me in 30 Days
I got a bit behind again. Oops.
Day 17 – your favorite website
I spend most of my time at these sites: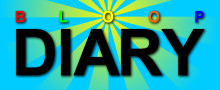 Day 18 – a photo of your favorite memory
The moment I became a mother. It's really all I ever wanted out of life. And it's been quite a journey so far!
Day 19 – a picture of somewhere you'd like to travel
My favorite place on earth. San Antonio, Texas. I'd love to bring my husband here.
I'd love to see the Grand Canyon someday.
Day 20 – a talent of yours
I'd say my talent is scrapbooking. Here is a page I did of Jacob that I love.
Day 21 – a hobby of yours
See previous answer. :-)
Day 22 – a photo of your wedding/future wedding plans
No future wedding plans. Here's a picture from the big day 06.24.06
Day 23 – a photo of something that has made a huge impact on your life recently
This is a general cancer awareness ribbon. Cancer has, unfortunately, made a big impact on my life recently. Cancer can shove it.
Day 24 – a recipe
I wanted to think of a recipe that somehow defines me. I couldn't decide between 3. All delicious, all easy. Enjoy!
Dog Food Dip
3/4 tsp oregano
1 lb hamburger - brown and pour off grease
1/2 cup onion
1 tsp sugar
1/2 cup ketchup
1 8oz can tomato sauce
garlic powder to taste
1 8oz package cream cheese
1/3 cup parmesan cheese
Stir constantly until cheese melts. Serve hot (in fondue pot) with fritos.
Horseradish Dip
1 tbsp horseradish (we use WAY more)
1/2 tsp onion juice
8 oz whipped cream cheese
dash of milk
dash of salt
Mix together in bowl. Add milk until right consistency. Serve with potato chips.
Hot Fruit Salad
20 oz chunky applesauce
1 can sliced peaches
1 can sliced pears
1 can apricot halves
11 oz can mandarin oranges
1 large can pineapple chunks
1 can cherry pie filling
1/2 cup brown sugar
1 tsp cinnamon
In a 9x13 pan spread applesauce on bottom. Drain and mix other fruit. Spread on top of applesauce. Spread cherry pie filling on the top. Mix brown sugar and cinnamon and sprinkle over. Bake at 300 degrees for 1 hour.
Day 25 – your worst habit
Wow. Where to begin?
I have a bad temper. I'm highly critical - of myself and others. I overeat. I'm lazy. I spend too much time on the computer. And according to my husband, I play too much solitaire :-)
Subscribe to These Precious Moments by Email